As a Colorado girl, for me winter is one of the happiest seasons of all. I have so many fond memories of hiking in the snow and just being outdoors (then coming inside to get a cup of hot chocolate!)
But with all of its joys, winter can also be very hard on your skin. Keeping it clean as well as moisturized is essential to looking your best all year long, but especially in winter when cold temperatures and lower humidity levels can zap the moisture right out of your skin. Here are my top tips for looking your best now and throughout the year.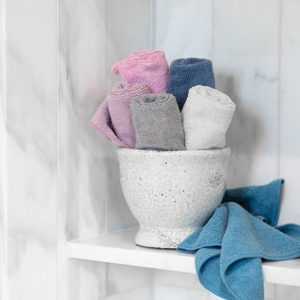 1. Cleanse with Water Only
Did you know that facial cleansers can contain harsh, drying chemicals? Common ingredients like SLS and SLES can strip the skin of natural oils, while alcohol breaks down your skin's natural barrier.
Your best bet? Clean with Norwex® Microfiber and water alone. Use our amazingly soft Body and Face Pack cloths to easily remove the day's accumulation of pollutants from not just your face, but your whole body too. The dense, soft pack of three cloths is perfect for even the most delicate skin, and our BacLock®* antibacterial agent in them actually inhibits bacterial odor, mold and mildew growth within the microfiber, keeping it cleaner and fresher longer.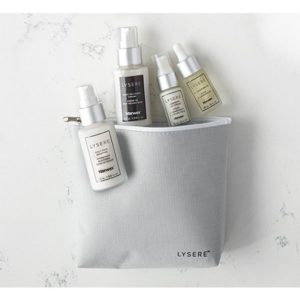 2. Nourish and Hydrate Your Skin
Once your skin is cleansed, it's important to feed it with powerful, plant-based nutrients and nourishing moisturization to keep it healthy-looking. With Nordic super antioxidants like Bilberry, Red Algae and Black Oat, our Lysere™ Skin Care Collection works for all skin types, nourishing your skin to bring out your most beautiful glow.
This set of four deeply hydrating, skin-healthy products includes:
Choose your favorites or save with the complete Lysere Skin Care Collection, which arrives in its own reusable, zippered On-the-Go Pouch. Or choose our limited-edition Lysere™ Essential Day & Night Set, with our Daily Face Moisture and Night Recovery Cream, also at significant savings.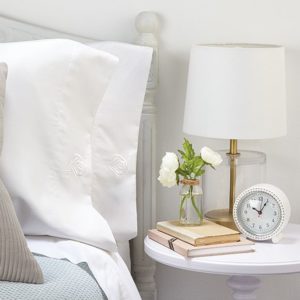 3. Keep Acne-Causing Bacteria at Bay
Oily or combination skin can be especially prone to acne-causing bacteria. Other causes of acne include hormonal changes as well as using skin-drying products that cause it to produce excess oil.
If you or someone in your family has acne-prone skin, try switching to Norwex Sheets and Pillowcases. Not only do they help you enjoy a comfortable night's sleep (so important for looking your best), but they're made from Norwex Microfiber with BacLock,* which has been tested and proven to reduce acne-causing bacteria within the fabric of the sheets and pillowcases by up to 99%.
And don't forget our Norwex Reusable Face Mask with BacLock.* It too is made with microfiber tested and proven to reduce acne-causing bacteria within the fabric of the mask by up to 99%. It comes in adult and child sizes, so there's an option for everyone in the family—especially those who are prone to "maskne." Check out this video for more information about our unique masks: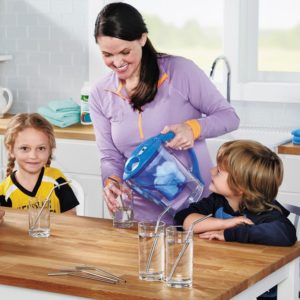 4. Drink Water
Drinking plenty of water has been shown to benefit your overall health, and evidence suggests it may be really good for your skin too. But to help reduce single-use plastic, I strongly suggest avoiding bottled water. Instead, try filtering your tap water through the Norwex Water Filtration System. Its four-stage filtration process helps reduce such impurities as chlorine, copper, cadmium, mercury and lead, giving you healthier, better-tasting water for just pennies a day.

*BacLock is an antibacterial agent for self-cleansing purposes only. The agent is solely designed to inhibit odor from bacteria, mold and mildew growth within the product.