There's no better time than summer for getting out and having fun. As temperatures begin to climb, we want to look and feel great for those much-anticipated family reunions, vacations and getaways. But did you know that toxic ingredients in personal care products can sometimes do more harm than good? Or that personal care products like shampoo, conditioner, sunscreen and lip balm do not undergo the same rigorous safety requirements as medicinal products in the market?
Why use skin and haircare products that may contain questionable ingredients such as petroleum, synthetic antioxidants, parabens and undisclosed or synthetic fragrances and dyes? These types of ingredients have been linked to everything from skin sensitivities to worsened asthma and even endocrine disruption. Instead rely on Norwex to provide safer products for you and your family, not only during summer but all year 'round. Here are our top picks to keep you and yours looking and feeling great.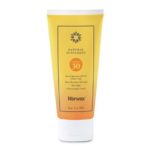 1. Natural Sunscreen (SPF 30). Because the sun can damage your skin even on cloudy days, you should never go outdoors without first applying a sunscreen. But some may contain harmful chemicals like oxybenzone. Watch my recent video showing what sets Norwex personal care products apart from the rest, and why our Natural Sunscreen (SPF 30) is the best choice for natural, effective UVA/UVB protection for the whole family, with no harmful chemicals to absorb into your bloodstream. It's made with ingredients derived from natural sources, and the physical, sun-blocking power of Zinc Oxide, so you can rely on it to keep you and your family confident and protected.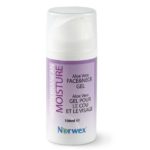 2. Mediterranean Moisture Face and Neck Gel. This hydrating, soothing gel is perfect for wrapping your skin in nourishing softness after a day outdoors. Its organic Aloe Vera, Olive Fruit Extract, Wheat Germ and Apricot Seed Oil work to calm delicate skin, and it can even be used as a toner after cleansing and before moisturizing. Great after shaving, too!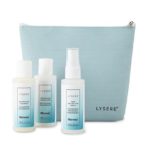 3. Lysere Nourishing Hair Travel Trio. These mini-sized versions of our popular Shampoo, Conditioner and Hair Protecting Spray containing plant-derived ingredients are sized right for travel and perfect for keeping your locks luxuriously hydrated—with no harmful chemicals of course. And bonus: they come in their own convenient on-the-go pouch so you can have silky soft and shiny hair everywhere you go.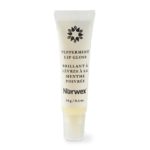 4. Peppermint Lip Gloss. With a subtle touch of peppermint flavor and just the right amount of sheer shine, our shea butter- and CoQ10-based lip gloss hydrates and locks in moisture for plumper- and fuller-looking lips. Great alone or to elevate your favorite lipstick for those special summer evenings with friends.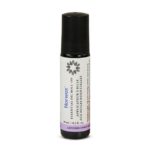 5. Essential Oil Roll-On. This soothing blend of Lavender and Sweet Orange Peel essential oils is just right to refresh and uplift your spirits with its natural fragrance. Free from harmful chemicals, just a little swipe across the nape of your neck, temples or wrist helps set a mood of tranquility and peace as you breathe in the relaxing scent.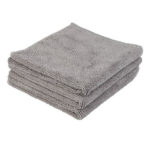 6. Body and Face Pack. Let our super-gentle microfiber Body and Face Cloths help you pamper your skin as you cleanse with only water—no harsh, drying cleansers required. Luxurious and lightweight, these microfiber cloths are extra gentle on even the most delicate skin.
While everyone wants to enjoy summer's delights to the fullest, we should be extra-careful about the products we allow on our bodies. Make sure you choose the most-effective, safest products available—choose Norwex®!