When it comes to choosing the right mask to send your kiddos back to school in, it boils down to 2 questions really: Does it work and will they keep it on?
With the kids Norwex® Reusable Face Mask with BacLock®, the answer to both of these questions is a resounding "Yes!"
As mentioned in a recent article based on a Facebook survey by HuffPost, kids love our mask for its comfort, softness and breathability. And when you factor in the fun, colorful pattern, getting them to keep this mask on is as easy as A-B-C.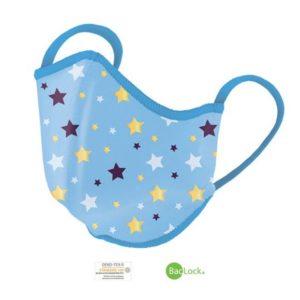 But wearing it all day is only half the battle. You need to be assured that your child's mask will actually do the job. No worries there, either. The Norwex Reusable Face Mask is made from our industry-leading microfiber and touts some pretty amazing features that set it apart from the rest:
• Tested and proven—Particles ranging in size from 0.1 to one micron are especially hazardous because they can be inhaled easily and can lodge deep within the lungs. Dust, bacteria, mold spores, infectious particles and allergens all fall in this size range. The Norwex Reusable Face Mask has been tested to ASTM F2100/F2299 Standards and proven to filter 81% of 0.1 micron-sized particles.
• Fresher longer—Our exclusive micro silver antibacterial agent, BacLock®*, is actually embedded in the cloth to provide continuous protection against microbes and odors within the cloth. The self-cleansing properties of BacLock in the cloth mean:
• Our mask stays fresher longer.
• Fresher masks can help lessen exposure to bacteria buildup.
• The growth of acne-causing bacteria in masks has also been tested and shown to be reduced by more than more than 99%, making our mask ideal for acne-prone skin.
• STANDARD 100 by OEKO-TEX® certified—Every component from yarn and dyes to trim thread, label and elastic has been rigorously tested against a list of over 350 harmful substances and found to be free of them all.
• Better for the environment—Choosing a reusable mask over one made from polypropylene or other polymers helps curb the growing burden of single-use waste on our planet.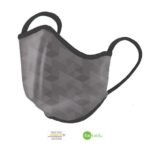 Best of all, our Reusable Face Mask is not just for kids. Our larger adult-sized version is available in 3 patterns and provides all the same amazing benefits as our beloved children's version—so the whole family can experience safety, style and comfort.
With all this going for it, it's easy to see why the Norwex Reusable Face Mask is a favorite among families everywhere. Thank you, Huff Post readers, for sharing the love!
*BacLock is our micro silver antibacterial agent for self-cleansing purposes only. The agent is solely designed to inhibit bacterial odor, mold and mildew growth within the product.
Resources: